NUTRITIONAL SUPPLEMENTS IN North Scottsdale AZ

Are you interested in high result nutritional supplement plans that get you maximum results from minimal quantities? Read this article to learn more from our North Scottsdale AZ chiropractic clinic.
---
Are you wasting money on the wrong supplements in North Scottsdale AZ?
Do you know if you're taking the right amounts, at the right times?
The hard truth is … unless you're testing at least 2x a year - YOU DON'T KNOW! 90% of the time … when we test a patient they end up modifying their supplement plan.
Why take supplementation you don't need? Your body changes with your diet and STRESS, and you need to stay on top of it.
My goal in your nutrition - is to optimize your health with the least amount of supplements you have to take.
There's a BIG difference between the "medical grade supplements" physicians have access to - and the "one supplement fits all" unregulated stuff you get at the local drug or supplement store.
You're an individual with unique needs - Why not take the best for YOU?
You need to match your current health evaluation, with what your body needs NOW! … We're chiropractic physicians at that.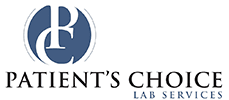 Monday
10:00am - 1:00pm
3:00pm - 6:00pm
---
Tuesday
10:00am - 1:00pm
3:00pm - 6:00pm
---
Wednesday
10:00am - 1:00pm
3:00pm - 6:00pm
---
Thursday
10:00am - 1:00pm
3:00pm - 6:00pm
---
Friday
10:00am - 4:00pm
---
Saturday
By Appointment
---
Sunday
Closed
Accurate Care Medical Wellness Center